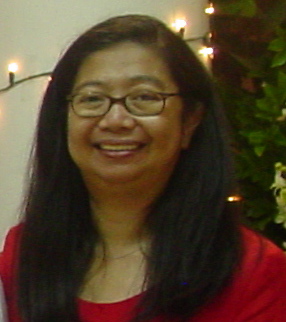 Isis International joins other feminists and human rights activists around the world in grieving the loss of Josefa "Gigi" Francisco who passed away after a period of illness on the 22nd July 2015. Gigi was many things to many people, and we in Isis International had the privilege of having her as a member of our General Assembly and our Board Secretary from 1999 to 2002 and a close ally and advisor over the years that Isis has been based in the Philippines.
From 2003-2007, Gigi was the representative of DAWN on the Feminist Dialogues Coordinating Committee on which Isis was also a founding member. We recall this period as one of engaged and invigorating collaboration with Gigi. Many Isis women knew and loved Gigi as either a trusted comrade, inspiring mentor and teacher, cherished friend and/or powerful collaborator. We will sorely miss her astute and fiery intersectional analyses and insights, her no-nonsense truth telling, and her immense courage and passion in putting forward advocacies that sought to defend the rights of marginalised peoples of the South.
Click through for an interview with Gigi where she shared her thoughts on women's movement, Southern feminisms, the role of young feminists, the politics of LGBT, sex and love.
A poem written by Gigi Francisco at the birth of one of her goddaughters: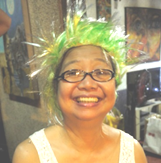 LIFE LOOM
Accept the offering of ourselves:
women and men… men and women,
our separate strands
to be woven in and out.
over and under and through,
as we seek to come together,
the strands…
men and women…
women and men,
a part of life,
A PART OF YOU
Give us a vision of the tapestry you weave
with our willingness to be shuttled
back and forth,
women and men… men and women…
back and forth…
as the tapestry of days
becomes the tapestry of years.
But the vision of tapestries remains…
the patterns and the fabric that COULD be,
that COULD be,
as we are shuttled back and forth.
men and women…
..women and men….. back and forth..
The strands out of which you weave a fabric…
a tapestry,
OF LIFE… OF YOU.
By Josefa "Gigi" Francisco, 2003